PASOs utilizes the Community Health Worker (CHW) model and nurtures grassroots leaders within communities called Promotores, or CHWs, that serve as trusted access points for others. PASOs trains these grassroots leaders to navigate and connect individuals to appropriate resources. The CHW model helps amplify the voices and lived experiences of community members to inform the solutions and policies implemented that affect their lives.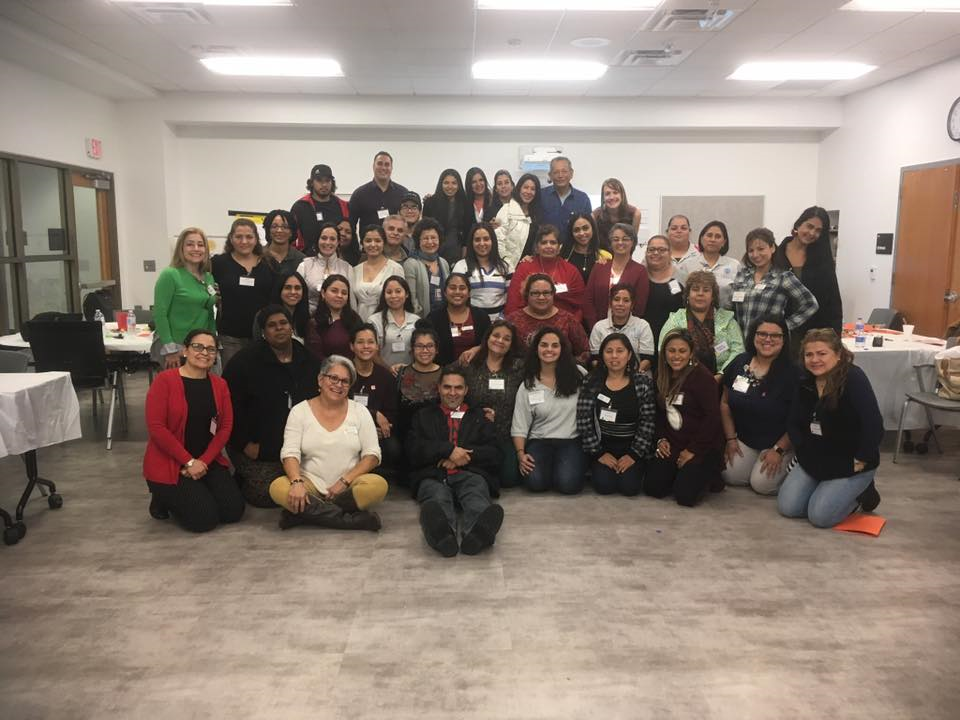 Why is it important?
The CHW model is evidence-based and has roots in Latin America. PASOs' CHW trainings cover a wide range of pertinent information regarding Latino experiences and cultures, resources available to families, outreach techniques, and immigrant rights.
By providing a platform for oftentimes unheard voices, this initiative actively engages the strengths of Latino community leaders for contributing to a statewide overall well-being.
What have been the results?
Over 150 Promotores have been trained to promote health and connection to resources in their communities.