Who We Are and Our History
Our Vision
Healthy Latino communities contributing to a stronger South Carolina
PASOs helps build a stronger South Carolina by supporting Latino communities with education, advocacy, and leadership development.
PASOs provides culturally responsive education on family health, early childhood, and positive parenting skills; individual guidance for participants in need of resources; and partnership with health care and social service providers to help them provide more effective services.
Founded in 2005, PASOs helps the Latino community and service providers work together for strong and healthy families.
How We Got Started
In 2004, the Division of Perinatal Systems of the SC Department of Health and Environmental Control and Palmetto Health in Columbia, South Carolina, under the leadership of the PASOs Executive Director, conducted a gap analysis on the maternal and child health needs of the Latino population in South Carolina. The study revealed that Latino families have great strengths, yet limited access and information about health resources, which can lead to health disparities. In addition, results showed that South Carolina's health system needed support to increase its capacity to effectively respond to the needs of its growing Latino communities.
In response to these findings, in June of 2005, PASOs was created with support from the Division of Women's and Neonatology Services of Palmetto Health and a community grant from the South Carolina March of Dimes.
In August 2008, PASOs initiated a partnership with the University of South Carolina Arnold School of Public Health (ASPH) through receipt of a grant from The Duke Endowment. The ASPH provides support and technical assistance as PASOs continues to develop and expand into other communities across South Carolina. Since that time, PASOs has garnered funding from various national, statewide and local funders and has expanded local programming into 15 counties, with services provided to families from 28 counties.
2005
PASOs (Perinatal Awareness for Successful Outcomes) is founded, with the support of Palmetto Health and the South Carolina March of Dimes in response to research findings by the SCDHEC Division of Perinatal Services at Palmetto Health Richland on the maternal and child health needs of the Latino population in South Carolina.
2008
Partnership initiated with the USC Arnold School of Public Health and began expanding its programs beyond Richland and Lexington counties.
2009
PASOs begins training Promotores, culturally competent community health workers. Partners with Greenwood Genetic Center to expand outreach and education efforts about prevention of neural tube defects among the Latino population.
2010
Funding comes from national, state, and local sources; programming has expanded to 13 counties.
2011
PASOs began implementing its Preconception Health Strategy and adopts its new meaning of "steps" in Spanish, no longer an acronym as the focus shifted from pregnant Latina women to assisting the entire Latino community.
2012
Radio outreach begins, teaching Spanish-speaking immigrants about their rights and available resources.
2013
Early Childhood summary & strategic plan are released; expanded beyond perinatal health to incorporate family and community health into now 13 counties.
2014
Cuidate" Program started in Greenville, Saluda, Richland and Lexington counties to educate about HIV and prevention of teen pregnancy. PASOs holds 1st annual Promotores Conference celebrating the impact Community Health Workers have in the Latino community of the state. PASOs expands into Sumter and Florence counties. Launched the Early Childhood Initiative (Reach Out and Read Program) in partnership with SC Early Childhood Comprehensive Systems.
2015
PASOs celebrates its 10 year anniversary.
2017
PASOs joins several organizations and individuals across the state to form SC United with Immigrants coalition (SCUWI) to promote and preserve the rights of immigrant and refugee families. Inaugural Voces Comunitarias (Community Voices) event is held.
PASOs partners with SC Commission for Minority Affairs and SC Emergency Management Division to help provide resources on the emergency preparedness to the Latino community
2018
PASOs expands the Pediatric Literacy Program in the Beaufort and Jasper Counties.
PASOs partners with South Carolina Dept. of Mental Health to improve access to mental health.
PASOs partners with Jasper County Emergency Services to help provide emergency preparedness information to the Latino community of the Low country.
Partners with USC College of Education to foster family education in SC schools.
Julie Smithwick, LMSW, CHW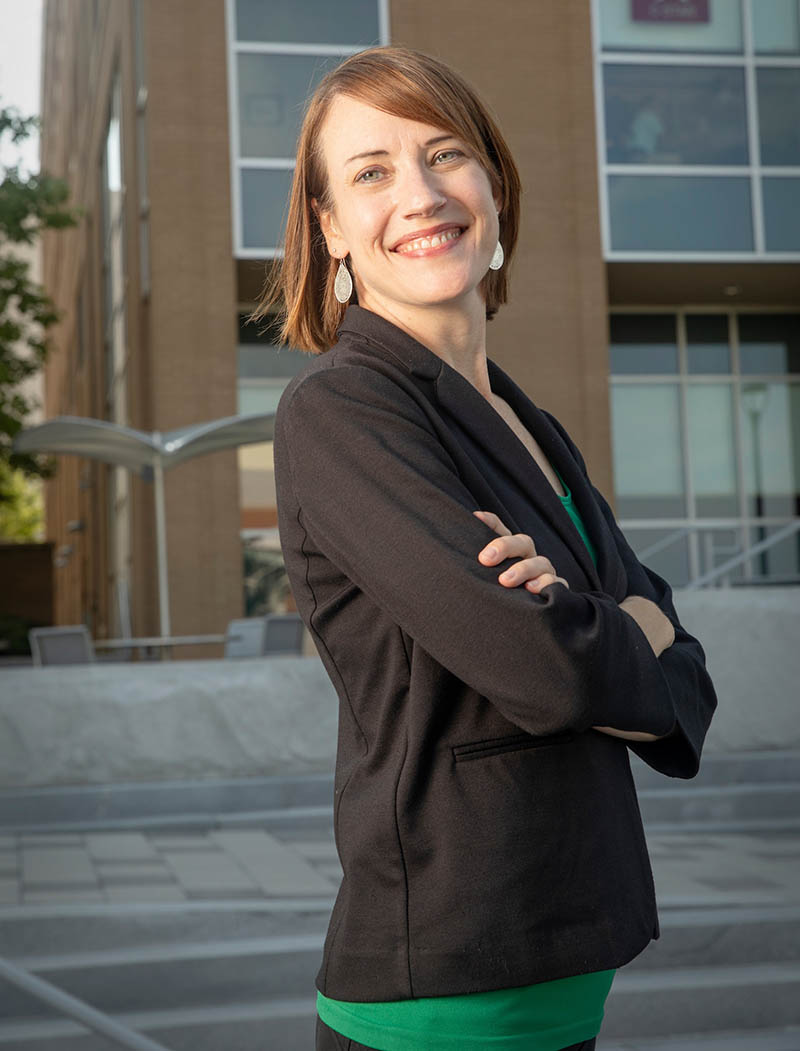 Julie Smithwick began her work with Latino communities in Athens, Georgia in 1995, as a volunteer for Catholic Charities. There, Julie taught English in the homes of women who had limited access to formal classes. After graduating from the University of Georgia with degrees in International Studies and Spanish, Julie joined the Peace Corps and served for over four years as a Youth and Families at Risk volunteer and program coordinator in Esmeraldas, Ecuador, where families experienced extreme health inequities. Julie was trained as a Community Health Worker (CHW) and her work supported families affected by poverty, gangs, drugs, teenage pregnancy, low literacy rates, and unemployment.
Upon returning from Ecuador, Julie began to pursue her Master's in Social Work at the University of South Carolina. In 2004, as part of her field placement, the Division of Perinatal Systems of the South Carolina Department of Health and Environmental Control commissioned Julie to conduct a needs assessment of Latino maternal and child health needs after noting an unprecedented increase in fertility and birth rates among the growing Latino population in the state. Julie's research revealed significant barriers to utilization of health and social service resources, as well as a lack of capacity of South Carolina's health and social service organizations to respond to the Latino population's needs. 
In response to these challenges, The Latino Perinatal Outreach Program (which later became PASOs) was founded in 2005. Initial support for this program came from Division of Women's and Neonatology Services at Prisma Health (formerly Palmetto Health Richland), and a community grant from the South Carolina March of Dimes. In August 2008, through funding provided by The Duke Endowment, PASOs initiated a partnership with the University of South Carolina Arnold School of Public Health, which since that time has provided logistical, programmatic and support services to PASOs. In 2009, Julie hired a second CHW. After multiple community leaders expressed a desire to get more involved in the work, the first group of volunteer CHWs (Promotores) were trained. In 2010, PASOs was able to further develop its CHW model through the support of a four-year capacity building grant from the Robert Wood Johnson Foundation, and matching funds from six local funding partners. By 2012, PASOs had expanded from its initial site in the Midlands to six additional program sites. In 2013, Julie began to work with the SC Department of Health and Human Services to grow the state's CHW workforce and helped found the SC CHW Association in 2014.
Under her leadership, PASOs received multiple awards including the Association of Maternal and Child Health Programs "Promising Practice of the Year" award, the SC Office of Rural Health's Program of the Year award, and the Sisters of Charity Foundation "Leadership in Diversity Award." Since leaving PASOsin 2019, Julie has founded the Community Health Workers Institute and Center for Community Health Alignment at the Arnold School of Public Health.